Why Home Office Space Is More Desirable Than Ever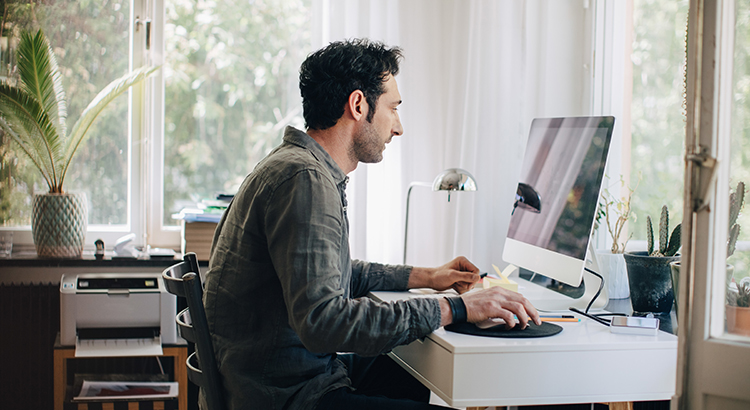 Selling your Lake Norman home? Check out our free home value report
Buying a Lake Norman home? Search all homes for sale
For years, we've all heard about the most desirable features buyers are looking for in a home. Among the most common are upgraded kitchens, remodeled bathrooms, and master suites. However, the latest on the hotlist might just surprise you: home office. It makes sense that home office space is more desirable than ever, given our current circumstances. Yet it seems this trend has been growing for quite some time.
In a recent article by George Ratiu, Senior Economist with realtor.com, he notes how listings with an office are selling quickly:
"As more companies have been embracing remote work, buyers are driving demand for houses with home offices higher. Homes featuring the term 'office' are selling 9 days faster than the overall housing inventory."
Today, more and more people are working remotely. That's not just because the current pandemic is prompting businesses to operate virtually. According to the same piece and the most recent data available, the number of employees working at home was fairly steady 1997 – 2004. But the number has been climbing ever since (see graph below):

Clearly, the work-from-home population is growing. With technology advances doing their part to make it possible. Just last month, according to an article on Think Google, searches for telecommuting hit an all-time high. That's certainly no surprise given our current situation.
People all over the U.S. are looking for answers on how to be most effective at home. This makes the ideal workspace more and more desirable. In fact, best practices from seasoned work-from-home professionals, like Chris Anderson, Senior Account Executive at HousingWire, tout that having a dedicated space is a must for productivity.
With today's increasing demand for home offices, if you're selling a house that may meet this growing need, it's a great feature to highlight within your listing. From bright natural light with large windows to built-in bookshelves or a quiet and secluded atmosphere whatever makes your office space shine is worth mentioning to buyers when you're ready to list your house.
Ratiu concludes:
"For housing, the continued increase in the share of remote workers implies that demand for homes with offices or dedicated work spaces will continue to increase. The current coronavirus pandemic offers a dramatic indication of the fact that companies and employees will have to develop plans and clearer policies for remote work beyond the current crisis."

Bottom Line
Remote work may become more widely accepted as this current crisis teaches businesses throughout the country what it takes to function virtually. So, what seems like a business challenge today may be more of the norm tomorrow. With that in mind, if you have a home office, your house may be more desirable to buyers than you think.
---
Ready to sell your "office-less" Lake Norman Area home?
Let our local experts guide you through your home selling experience.
---
Let us help you find your new home office!
Our top goal is to provide you with exceptional customer service. We want to help you purchase the right home the first time. We'll make sure you don't miss out on any homes that meet your needs, and that you don't pay too much in the process. Utilize our Lake Norman real estate expertise to make your home search and buying experience stress free and rewarding!
Search Available Mooresville Properties

ROOST™ Real Estate
Mooresville Realtors®
License # C20900