While the coronavirus has many of us sidelined from our typical day to day routine, technology is helping Buyers move forward with their home purchase despite the "stay home" quarantine orders in effect nationwide. While many of us would never think of purchasing a home without stepping foot inside, a recent Realtor.com Survey revealed that 24% of people would be willing to buy a home without seeing it in person.
Technology is Helping Buyers Move Forward With Their Home Purchase Despite COVID-19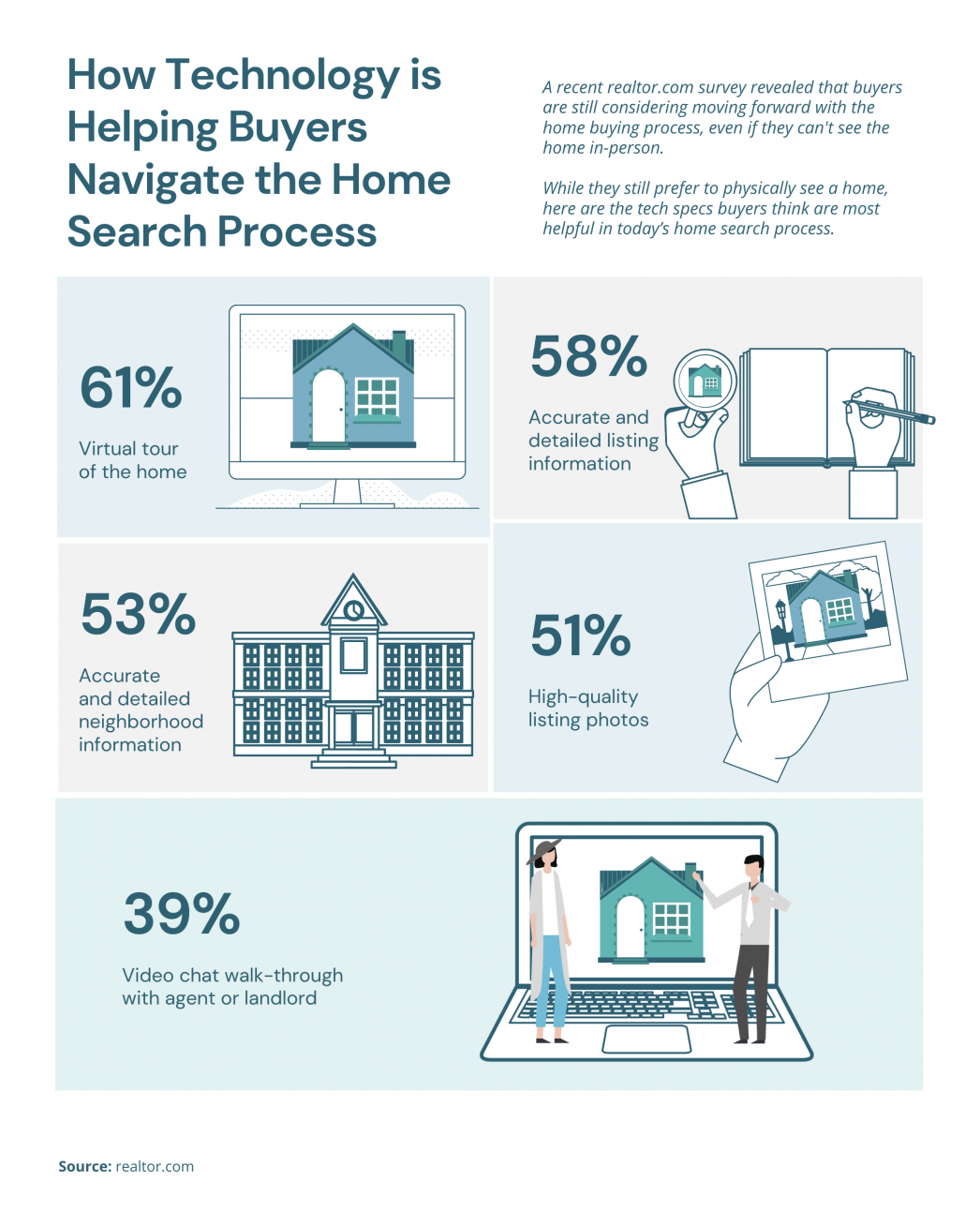 Survey Highlights:
A recent realtor.com survey revealed that buyers are still considering moving forward with the home buying process, even if they can't see the home in-person.
While they still prefer to physically see a home, virtual home tours and accurate listing information top the list of tech specs buyers find most helpful in today's process.
Let's connect today to determine how we can help technology power your home search.
---
As the study also shows, it's the younger demographic who feel more comfortable moving forward with a purchase sight unseen. But that doesn't mean that those of us who don't need to put our dreams of home ownership on hold. There are still steps we can take to continue moving forward so that as the pandemic subsides, we are ready to go.
Learn more about how you can keep your dream of home ownership moving forward in spite of the current health crisis at:  How to Keep Your Dream of Homeownership Moving Forward
---
Ready to buy your Lake Norman Area dream home?
Our top goal is to provide you with exceptional customer service. We want to help you purchase the right home the first time. We'll make sure you don't miss out on any homes that meet your needs, and that you don't pay too much in the process. Utilize our Lake Norman real estate expertise to make your home search and buying experience stress free and rewarding!
Search Available Lake Norman Properties

ROOST™ Real Estate
Lake Norman Realtors®
License # C20900