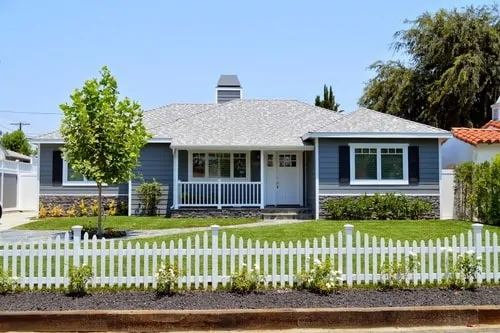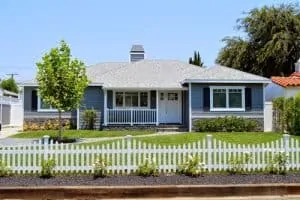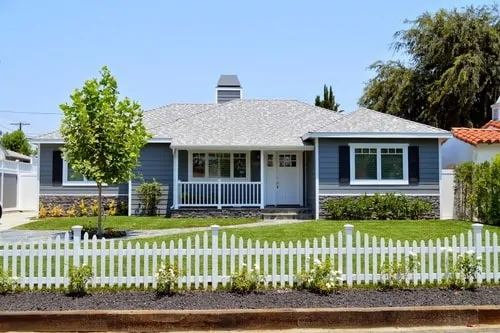 The expert Lake Norman real estate agents at ROOST™ Real Estate have put together a list of the top ways to improve your curb appeal. This phrase encompasses anything that prospective buyers can see from the curb in front of your house, and it's hugely important in selling your home. Read on for the top five best ideas to bump up your home's first impression.
Curb Appeal Tip #1: Fix Up The Front Door
Make the entrance to your home as clean, polished, and attractive as possible to set the right tone for a walk through or visit. Lake Norman realtors at ROOST™ Real Estate suggest a good cleaning, and either polishing the fixtures or installing new doorknobs and knockers. For maximum effect, paint the door a bold, bright color so it can be spotted from the street. You can also purchase big, legible address numbers so your home is easy to locate and identify.
Curb Appeal Tip #2: Outdoor Lighting
Install outdoor lighting to make your fancy new front door more visible, and increase the safety of your property. If potential buyers visit in the evening, they will still be able to see your beautiful house. You can opt for traditional or solar powered outdoor lighting to brighten up the front yard and put your home on display. Some solar lighting options are also decorative, and can add cheer and charm to your home.
Curb Appeal Tip #3: Mailbox Makeover
An old, dull mailbox is surprisingly noticeable – especially when compared to a freshly cleaned or renovated home. Purchase and install a new mailbox for best results. You can choose a sleek, polished design, or something with personality. Paint the post to match your home, or add some landscaping and flowers around the mailbox. Many people leave home flyers on or near their mailbox, or position for sale signs nearby. Pay special attention to the area if this is true for your home while on the market.
Curb Appeal Tip #4: Wash Those Windows
It might seem obvious, but Mooresville realtors at ROOST™ Real Estate say that dirty windows are not an uncommon sight among homes for sale. Some think of windows as the eyes of the home, so they should definitely be sparkling, clean, and well cared for! Replace ripped or sagging screens, repair window frames and borders, and consider adding shutters or window boxes for flowers. That plus a good dose of glass cleaner should do the trick.
Curb Appeal Tip #5: Clean Up Landscaping
Plants, trees, bushes, and flowers can be huge selling points for your home, but they can also detract from the beauty. Unkempt landscaping looks messy and rundown, while trimmed hedges, mowed lawns, and tidy flowerbeds make the home look more upscale and expensive. Have trees and shrubbery cleaned up, and then move to the lawn. If your grass is brown, or dead in areas, consider replacing it with fake grass or decorative surfacing. It's okay if it's the wrong season, and your plants are looking worse for wear. Do your best to show that the land is all ready to bloom up neatly when spring comes around!
If you're ready to sell or buy Lake Norman real estate, contact ROOST™ Real Estate today. Call 704-966-2117 or get more information by visiting their website.
---
Find More Valuable Information & Read Our Blog!
ROOST Real Estate
Mooresville Realtors — License Number: C20900
704-800-6679 | info@roostre.com