From Rose Rich, Executive Administrator at ROOST™
When we got the call that my Methodist Minister husband, Michael, was being appointed to a church in Terrell, I had mixed emotions. On the one hand, I was excited for Michael about the opportunity to serve a well-established church, steeped in history, with many active members. On the other hand, I was sad to leave my home and friends in Waynesville, where we had lived for the past 11 years. I loved the mountains, had a great career and many friends who I would miss. But that is the life of a Methodist Minister — when the bishop says move — you move!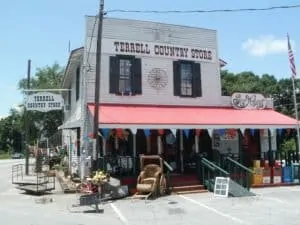 On July 3rd, we packed up our three cats and the moving van (we used Amen Movers in Mooresville) and hit the road for the 2-½ hour drive to our new home! When you're traveling with two cats in the car on a long car ride, something is bound to go wrong – but I won't go there!
Michael and I were already familiar with the Mooresville area, having owned a rental property in Catawba for 10 years – but we never actually lived here. So now came the task of finding our way around, finding a new doctor, dentist, car repair, shopping areas, restaurants, parks, etc. Thankfully I already had my new job with ROOST secured so I didn't need to worry about employment!
I think the best way to learn about an area is to just go exploring! Michael and I took many trips through the area; we visited Denver, Lowesville and the Hickory area on the western side of the lake, and explored the many areas of Mooresville where I knew I would be spending a lot of time, since I would be working in the Langtree area. We also relied on social media a lot — Yelp, Facebook and Google Maps — to help guide us in our explorations, as well as many suggestions from our new, wonderful church family. After three months, we are still getting "settled" and still have a lot of areas to explore, but so far we feel very comfortable in the Lake Norman area!
The people at ROOST™ have already made me feel very welcome and at home. I am looking forward to using my administrative skills, together with my extensive real estate background, to assist our clients in having an unforgettable experience when buying or selling a home through ROOST™.  So many of our buyers are going through the same thing I went through, and I'm happy to share my story and my experiences with them. I especially love meeting new people and making new friends.
You can reach me at ROOST™ Real Estate here: 704-966-2113 or by email,  admin@roostre.com