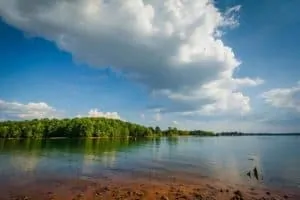 Your local Lake Norman real estate experts at ROOST Real Estate are well prepared to help sell your Mooresville home. A key aspect of selling any property in the area is knowing key selling points. Two of the most desirable aspects of owning property in Mooresville are the downtown Mooresville area and the high quality Mooresville schools.
Mooresville realtors will be quick to point out that the city has been dubbed "Race City, USA" due to the large number of national race company's, racing teams, and superstar NASCAR drivers who call the town home. Race fanatics are thrilled to visit the area in hopes of catching a glimpse of the likes of Kurt Busch or Jeff Gordon strolling through historic downtown Mooresville and its streets lined with buildings that date back more than a century.
Lake Norman area realtors never fail to mention the perks of living on the breath-taking shoreline of the lake. Simply invite prospective buyers to spend a day at Queens Landing enjoying the serenity of nature or perhaps even being a little more outdoorsy and fishing, sailing, or water skiing. A day at Lake Norman, or perhaps even a meal at one of the many waterfront restaurants, will likely be enough to convince even the most hesitant buyers that Mooresville is the place for them to settle down.
Selling Lake Norman real estate is never too difficult when you hire the right real estate agents. The homes are spacious, with plenty of room for friends and family, and many include fenced backyards that are perfect play areas for kids and pets. Of course, the public school system in the area is second to none which is a huge selling point to young families looking to find the right place to settle down.
Downtown Mooresville offers plenty of options for entertainment and food. Local culture is on full display at local art galleries, long-standing stores like DE & Co. Hardware Store, and thrift shops where you just might find a hidden treasure that will fit in perfect at your home. Local dining in Mooresville is filled with savory options perfect for those looking to spend a night out on the town rather than cooking at home. For those looking for a taste of big city life, Charlotte isn't too far away with even more options.
Talk to a Lake Norman real estate agent at ROOST Real Estate to find more tips for selling your home in Mooresville, NC. Your home is a major investment and you want to be sure that when you sell it you get top dollar. There's nothing like expert advice from locals who live and work in the area and really know what makes this community special. If you are considering selling your home in Mooresville or elsewhere in the Lake Norman area give us a call at 704-800-6679 and we will be happy to set up an appointment and answer any questions you may have.
---
Find More Valuable Information & Read Our Blog!
ROOST Real Estate
Mooresville Realtors — License Number: C20900
704-800-6679 | info@roostre.com