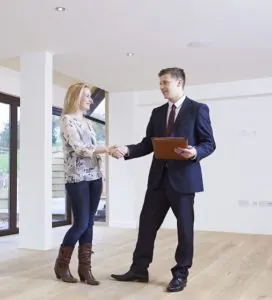 Lake Norman real estate is a hot commodity and if you are looking to buy you will want to be sure that you are making the right decision. Of course you will want to seek out advice from local Lake Norman realtors, but there are other things you can do on your own to become a successful home buyer in the area. The first thing you need to do is to do your research. Find out which realtors have the best reputation, what current trends are affecting the market, and the cost of homes in the area as well as whether or not the area has HOAs. There is so much to know when you are in the market for a house, ,and the more knowledge you have the better decision you are going to make and the more realistic expectations you will have.
Secondly, you will need to find the right realtor in Cornelius, NC or the surrounding Lake Norman area. You are going to be spending a lot of time talking to your real estate agent and going out to check out properties with him or her so be sure that your personalities mesh. Talk to friends and family to find out which realtors they have liked and what their experience was like. Ideally your real estate agent should be someone who lives and works in the area and knows the community well. Another way to be a good home buyer is to have realistic expectations. Be aware of your budget and how much you can spend. Factor in potential HOA fees, closing costs, and loan origination fees so you aren't surprised when you are in the middle of the process. You can spend time looking at gorgeous lakeside homes but if you realistically can't afford such places you are simply wasting time.
Finally, take the advice of your realtor. This is their job and they have expertise in the area and may know some mitigating factors of which you are unaware. Your realtor can help yo make some tough decisions regarding features you really need in your next home and which ones you can afford to live without. A real estate agent's job is to see you happy and find the perfect home for you, so let them do their work and listen to what they have to say. Lake Norman real estate is highly coveted and the market can be competitive for new buyers. Follow the above advice and you will increase your chances of landing your dream home. If you are interested in buying or selling a home in the Lake Norman area, contact Roost Real Estate at (704) 800-6679.
---
Find More Valuable Information & Read Our Blog!
ROOST Real Estate
Mooresville Realtors — License Number: C20900
704-800-6679 | info@roostre.com